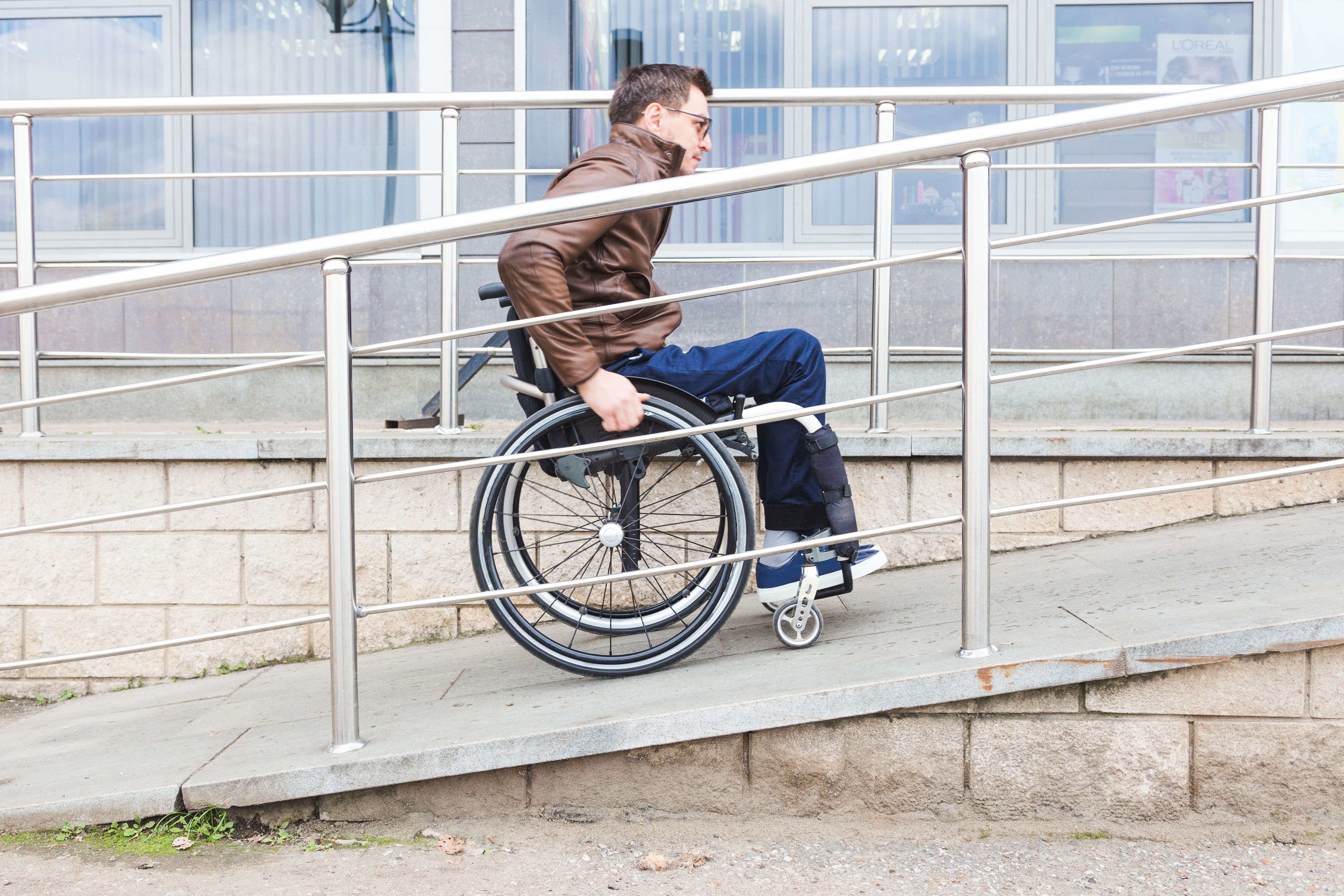 The push for civil rights afforded to people with intellectual and physical disabilities has created more equality and accessibility in the past couple of decades, but we still have some work to do before we achieve true equality.

Laws have been set in place to assist us in this fight for equality, and they are our most powerful tools to make sure everyone is treated fairly. Here is a quick guide to these disability civil rights and how they are put into action:

What are the laws?

Since the Americans with Disabilities Act was woven into the United States' laws, many changes have been made to improve the lives of people with disabilities — to ensure that they have access to everything the rest of the public has access to. The ADA is designed to protect people with disabilities from discrimination.

There are several other laws that also specialize in protecting students from discrimination at school. These include the Individuals with Disabilities Education Act (IDEA), section 504 of the Rehabilitation Act, and the Elementary and Secondary Education Act (ESEA). Disability civil rights laws don't just protect adults; they protect children, as well.

However, even though these laws and many other initiatives have been put in place, there are still those who don't adhere to them. You can do your part in improving our cities by knowing what the laws allow and prohibit so you know what to look for, and so you can recognize what changes need to be made.

What is protected?

These laws protect a wide array of rights that every disabled person should have. From public transportation to education, the point of the laws is to give disabled people access to everything people without disabilities have access to.

There should be nothing stopping someone with a disability from being able to vote, find adequate housing, have access to streets and sidewalks, get an education, get a job, ride the city bus — in short, nothing that stops the disabled person from being able to lead a full, productive life.

Examples of changes these laws have made are:

- Wheelchair ramps to building entrances
- Equal education opportunity programs
- Braille on public ATMs
- Elevator access
- Wheelchair lifts on public buses
- Service dogs in public places

These are just a few examples of how we see these disability civil rights laws put into place in the real world. Evidence of these are all around us on public streets and the way businesses and institutions conduct their work. These changes are made to make navigating our cities and accessing amenities easier for those with disabilities.

What is not allowed?

The public businesses, government entities, and organizations that disability civil rights laws cover simply can't treat someone with a disability differently than they would others. This means they can't exclude them from benefits, events, services, activities, facilities, programs, or anything else they would give to someone without a disability.

Sometimes this means that the entities must make accommodations to their buildings or services in order to give access to disabled people. They must take measures to allow access to their offerings to everyone — not just those without disabilities.

In short, the one thing not allowed is denying something to someone with disabilities while offering it to those who don't have one.

What are ADA violations?

Though these laws disallow people to discriminate against disabled persons, the sad truth is that it still happens every day, in many different ways. Sometimes it can be difficult to identify discrimination, and sometimes it's easy to spot. Sometimes it's intentional, and sometimes it's due to an oversight. But any and every ADA violation should be reversed.

An ADA violation is anything that takes access to public areas, services, or opportunities away from people with disabilities. Businesses and governments are legally required to make accommodations for people with disabilities. Failing to allow access to people with disabilities is an ADA violation and can lead to a lawsuit if not rectified.

Examples of ADA violations include lack of wheelchair ramps, faulty elevators, lack of handicap parking spots, lack of handrails in key areas, and more. If these accommodations are present but in disrepair, it's a possible ADA violation. They can lead to injuries, and the company or institution that owns them may be liable for a person's injuries.

Here are a few other examples of common ADA violations:

- Inaccessible restrooms or lack of handicap restrooms
- Inaccessible seating
- Lack of or bad curb cuts
- Refusal to let in service dogs
- Being fired or being passed up in the hiring process due to disability
- Narrow store aisles
- And more.

Not every ADA violation is due to someone ignoring disability civil rights laws. Sometimes, the entity simply may not know they are violating the laws. Reaching out to the owner, director, etc. could be the simplest solution to resolving these issues. But if they're aware of their violation, there are further steps you can take.

What can be done about it?

As we mentioned above, one of the first steps is to make the owner of the property aware of the lack of adherence to disability civil rights. You can also file a discrimination complaint with the U.S. Department of Justice. Or, you can turn to organizations that specialize in fighting for disability civil rights.

Many groups in the United States make it their priority to fight for disability civil rights. Non-profit groups, law firms, and others have been established to make sure that there's a loud voice representing the needs of disabled people.

Learn more about what Priority for the Disabled can do for you and your disability civil rights issues. Priority for Disabled is a nonprofit group whose purpose is to represent disabled people who have faced discrimination.

Taking action to improve life for disabled people isn't just limited to disabled people. Anyone can fight for disability civil rights. From talking to business owners about becoming ADA-accessible to taking legal action against entities that refuse to offer services to people with disabilities, you should always stand up for your fellow citizens, disabled or otherwise.