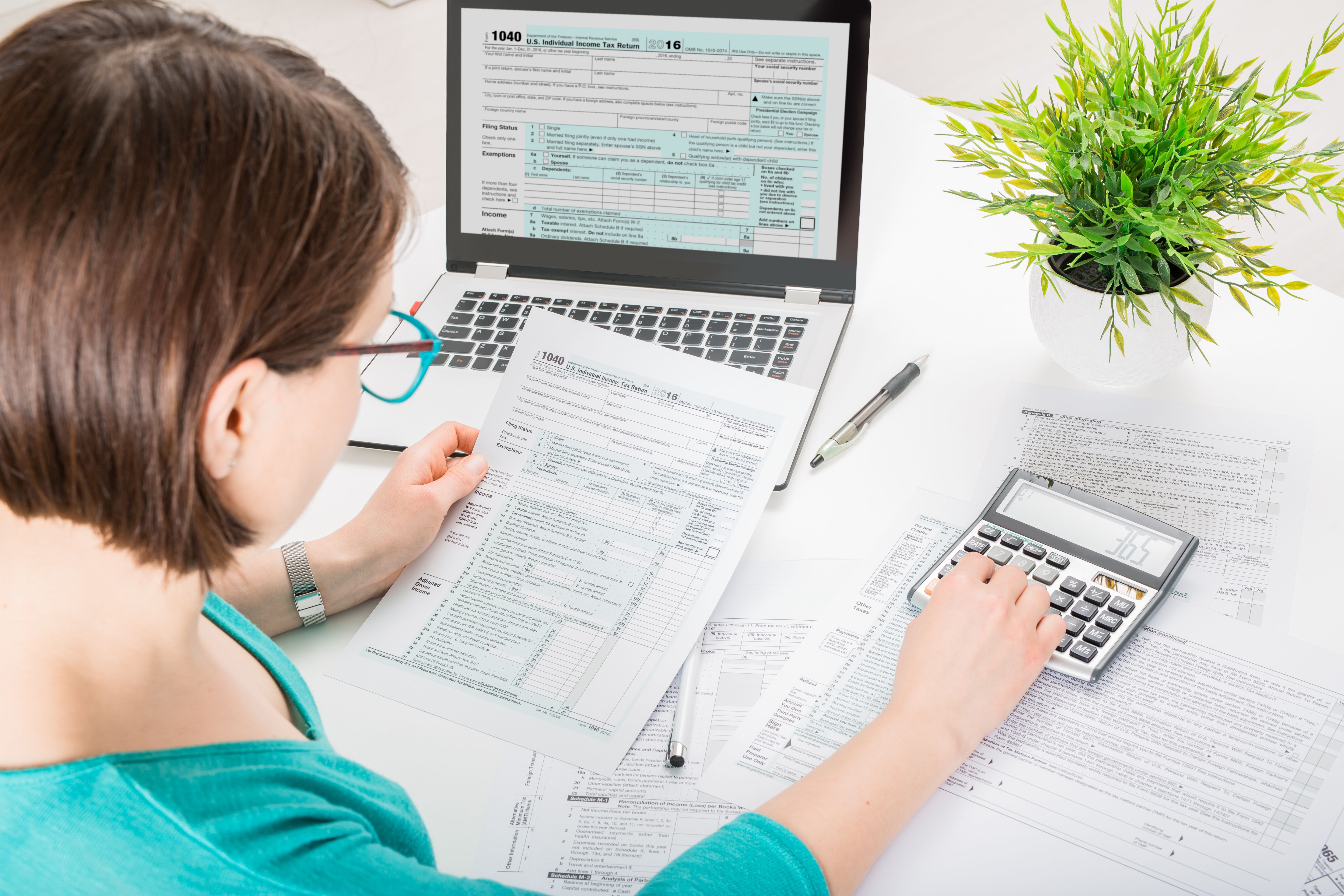 Filing taxes can be a stressful task, especially when you are unsure if you are required to report Social Security benefits and Supplemental Security Income (SSI). The Internal Revenue Service (IRS) has clear rules governing the types of income you must report on your taxes, but these rules can be hard to understand without having a law degree under your belt.

The Social Security Administration handles both Social Security benefits and SSI, and they have rules and requirements that regulate each benefit. The IRS views Social Security benefits and SSI differently as well. Learning the differences between regular Social Security benefits and SSI will help you determine what income you will need to report on your next tax return.

How Does the IRS Define Taxable Income?

The IRS can come across as greedy and wanting their share of just about every dollar that changes hands regardless of why. So if you have made some excellent investment choices or have rendered services for payment, the IRS considers this as income and requires that it be reported on your next tax return. That said, some sources of money or income may be classified as not taxable.

The list of taxable income is pretty lengthy, but a few from this list are salaries, wages, tips, employee bonuses and awards, severance pay, self-employment income, and gambling winnings. These sources of income barely scrape the surface of what the IRS considers taxable. The IRS may yet prove to have a heart, however, as SSI, child support, inheritances, most healthcare benefits, and cash rebates on purchased items are a few of the income sources that the IRS labels as not taxable.

Remember that many types of income aren't so cut and dry with the IRS and you will need to do your research to ensure that you have reported all that's required on your tax return to avoid penalties, fees, or other legal consequences. Many tax agencies, tax lawyers, or independent tax consultants are available to help you determine what is taxable and what isn't. If you don't understand the intricacies of reporting your income to the IRS, don't hesitate to seek professional help.

How is SSI Different From Regular Social Security Benefits?

Contrary to popular belief, if you are collecting Social Security, you may still have to pay taxes on it depending on a couple of factors. If you receive income from other sources such as rental properties, continuing to work, or a 401(k) retirement, you could be required to pay taxes on Social Security benefits. If your only source of income is Social Security, you most likely won't owe taxes on it unless the Social Security itself passes certain thresholds that have been set by the IRS.

SSI is defined as a needs-based program. What this means is that supplementary security income has been designed to help those who find themselves to be disabled, blind, or over the age of 65 with limited resources and incomes. SSI is intended to cover a person's basic needs for food and shelter. Individuals receiving SSI qualify for Medicaid and are eligible to receive added food support in all states with the exception of California.

SSI is not funded by taxes that have been contributed by workers like you, but instead, it's supported by the tax revenue of the federal government, while Social Security is funded by the money you have paid into it throughout the years you have worked. To be qualified to receive SSI, you must live in the United States or in the Northern Mariana Islands, and you are also not allowed to leave the country for 30 or more consecutive days per year. Your income also plays a significant part in your eligibility to receive SSI benefits.

Why is SSI Not Reported to the IRS?

Supplementary security income benefits are defined as assistance, making it income that is not taxable. The IRS details that SSI is not included in Social Security benefits and are not to be included as part of your income. Not reporting SSI to the IRS can be confusing to many people because even though the IRS does not require you to report SSI, you will be required by the Social Security Administration (SSA) to report all of your income to them when you are receiving SSI.

Reporting Your Income to the SSA

When you are receiving SSI, you will need to report all other income to the SSA. SSI is needs-based, and if you happen to gain another source of income that negates your need for SSI, the SSA will need to know. Depending on this new source of income, your SSI benefits may be reduced, or you may not be able to continue receiving SSI altogether. Income that you earn from an inheritance, winning the lottery, or from working will need to be reported to the SSA no matter how small the amount.

Do You Have to Report SSI on Your Tax Return?

The answer is, no. Now that you have a better understanding of the difference between Social Security benefits and SSI, you can make informed decisions about the income you have coming into your household. If you wish to continue receiving SSI, you will need to be sure that any income you are reporting to the SSA is below the amount they have set for you to qualify for assistance. As far as Social Security benefits, you will still need to report those to the IRS but depending on your financial circumstances, they could be subject to taxation.

Keeping up with the red tape of the IRS is a challenging job on its own. As Social Security benefits begin to be incorporated as part of your income, filing taxes may become more and more complicated. Seeking the advice of tax professionals is the best course of action when you are unsure about what you need to report to the IRS. Priorityfordisabled.org has all of the information you need to stay ahead of the curve when it comes to supplementary security income.