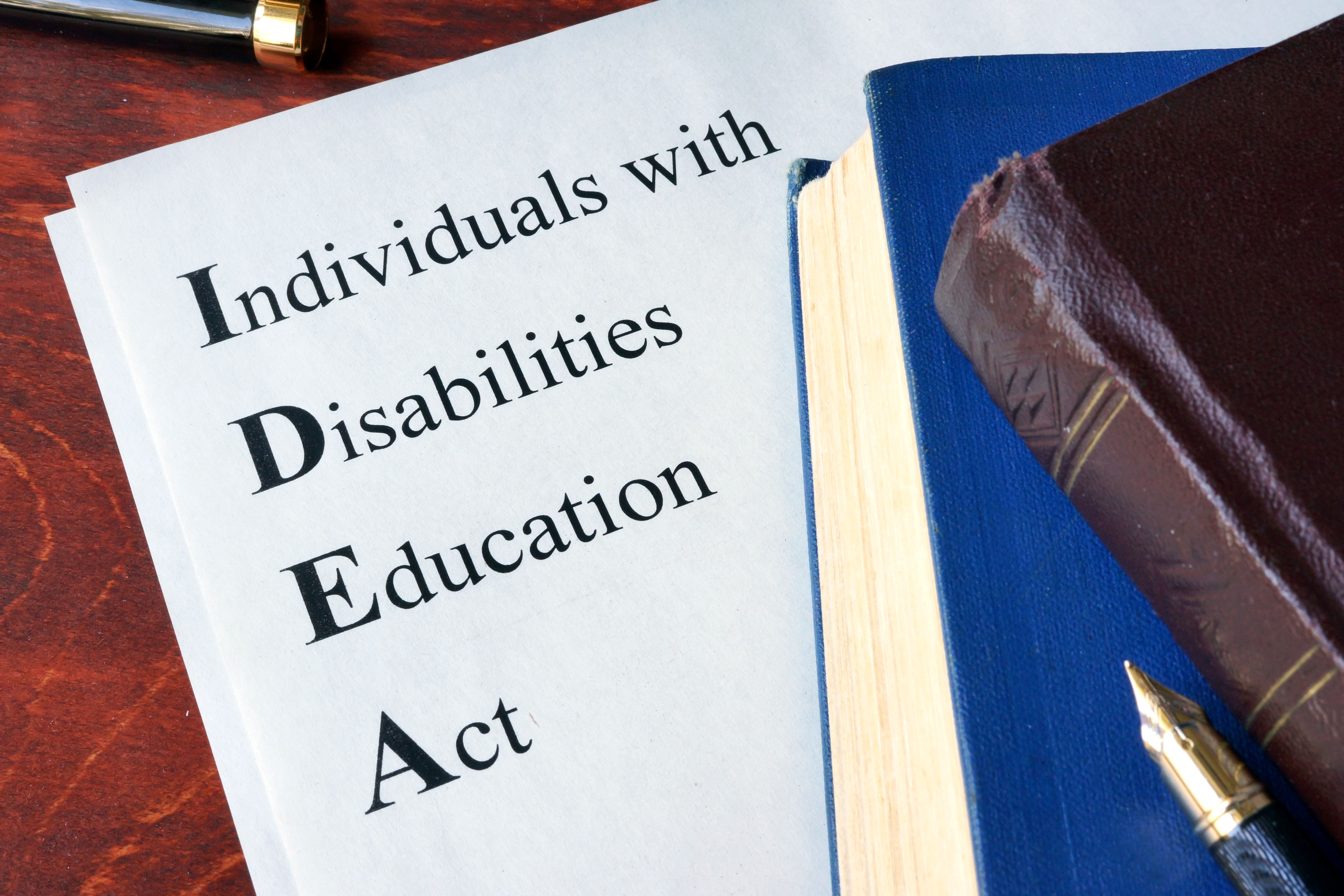 Often, children may struggle in school with no visible signs as to why. This can have an adverse effect on the child and the parents. No parent wants to consider that their children may have learning and attention deficits, but not to address these concerns can cause undue strain and stress on the whole family.

If you suspect that your child is overwhelmed in school and don't know what to do, you may benefit from researching what an Individualized Education Program (IEP) is and how it can help. An IEP is a specialized program for children with attention and learning deficits. Knowing the ins and outs of requesting an IEP will help you throughout the process and expedite the assistance your child can receive through this program.
Discover all of the information you need to know about requesting an IEP and any other disability-related topics here at Priorityfordisabled.org. 

What is an IEP?

An IEP (Individualized Education Plan) is a program that is designed to help children who struggle in the classroom for various reasons. An IEP outlines the special education instruction, services, and supports that a particular child needs to succeed in school. This isn't a one size fits all plan, but is, after a child is evaluated, customized and written out, explaining the child's needs and the types of assistance he or she will receive. To learn more, get to know the Individuals with Disabilities Education Act (IDEA), the special education law that covers the IEP program and plan.

Requesting an IEP

To become part of the IEP program, one must be eligible, so your first step is to have your child evaluated. You can pay for a private evaluation or ask for your child's school to do a free assessment. This evaluation will determine eligibility for receiving assistance from an IEP, and in some instances, your child's school may start the IEP process by suggesting an assessment based on their observations in the classroom. But although they may recommend it, they can't perform the evaluation without your consent.

There are 13 conditions covered by the IDEA program, and the results of the evaluation will be the deciding factor the school uses to determine your child's eligibility. There are two specific questions the school will need to answer using the results of the evaluation. The first question relates to one or more of the 13 conditions and whether or not they apply to your child. The second question addresses whether your child needs accommodations and services to succeed in school.

If you feel that your child does have a disability that is covered and the school has not suggested that your child to be evaluated, you will need to write a letter to the school requesting an assessment for your child, to determine eligibility for enrollment in an IEP. This letter should be written in a professional tone and treated in a business-like manner. Regardless of the circumstances of requesting an IEP, you should keep the letter as pleasant as possible by not letting emotions and judgment dictate its contents.

You don't want to let frustration, anger, or any other negativity influence you as you write; just state the facts and describe the reasoning behind the letter itself. Here are some suggestions as to what you should include in your letter when you're requesting an IEP:

- The date of your letter.
- Your name, address, and daytime phone number.
- Your child's full name, student ID, and date of birth.
- The name of your child's teacher, grade, and school.
- The reason for your letter, including:

- Your specific concerns and observations about your child's learning difficulties.
- Your questions about the program and specific steps that you would need to follow.
- The specific things that you would like to see happen
- The type of response you would like (e.g., meeting, letter, phone call)

- Remember to be polite, clear, and concise, and don't forget to end your letter with a 'thank you.'

What If My Child Isn't Eligible?

If the school determines that your child doesn't qualify for an IEP, there are still measures you can take for getting your child help in the classroom. A 504 plan is a great secondary option that provides accommodations and other types of support to make learning accessible for your child. You will need to understand and learn about all the ways that 504 plans differ in how they work and how they compare to IEPs. An independent education evaluation (IEE) is an evaluation that is conducted outside of the school system by a professional, making this another option to consider.

If you feel that the school has wrongfully denied your child from an IEP, there are steps you can take to dispute the school's decision. You can use a form of mediation as a means of continuing the conversation or as a last resort; you could file a due process complaint. Before going against the school in an attempt to challenge their decision, however, you should be familiar with your legal rights within the IEP process and what the options are for working to resolve such a dispute with the school.

Whats Comes Next?

If your child is considered by the school to be eligible for enrollment in an IEP program, you won't have to jump through hoops to get the process underway. The IEP process will be initiated automatically within 30 days after your child is approved. You have the right to participate in each step of the IEP process, so don't let anyone tell you otherwise. This means that you should be included in the IEP team that is assigned to create and oversee your child's unique IEP.

The whole process of requesting an IEP may seem a bit overwhelming, so be vigilant in learning how to get things started and how to stay the course as you go through the process. Keep in mind that this process may not go as planned and that you may have to take measures to ensure that your child gets the help he or she needs to succeed.